"This post contains affiliate links, and I will be compensated if you make a purchase after clicking on my links."
We all try to bring as much life and nature into our lives and our homes. And there are so many ways we can do this: through the colors we choose to paint our walls with, the materials we use for the furniture and the décor we put up to fill the space.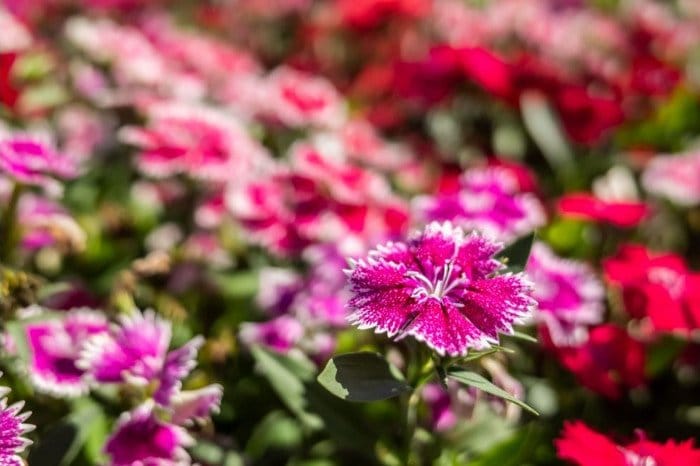 And one of the best ways to lift the mood is with beautiful floral arrangements that will bring a touch of color and nature into the rooms. Here are some tips on how to enrich every room with some floral goodness.
Fruit and vegetable décor
If there is a way to add even more natural components into your flower arrangements, why wouldn't you opt for that? And you can do this by using the fruits and vegetables you have in your house.
Try placing your arrangement into a vase, and then putting it all into another, larger vase, and filling the gap between the two with lemon or lime slices, for a fun, fresh look. Or, ditch the vase altogether and place a small floral composition straight into a bowl made out of a head of a cabbage.
It is a great detail for any summer outdoor seating, or a healthy-food oriented gathering. Or if you want to go all natural, simply arrange your fruit on a platter and leave it out as décor, and a snack at the same time!
Potted plants
We tend to only remember we have potted plants as an option when spring rolls around, but they can survive and thrive happily all year round, especially if they are inside, in a controlled climate.
Try creating a small herb garden in your kitchen, with some of your favorite spices. You can get creative and pot them into recycled product cans or jars, to make it look more rustic. But the potted plants don't have to stop there, and they're a great touch in nearly every room.
Keep in mind that they do need care, and if you're going away, set up a self-watering system or have someone look after them.
Permanent arrangements
Having fresh flowers during the colder months can be quite expensive, and they usually don't look the best. And some people simply don't want to have fresh flowers in their house, because of allergies or because they might attract bugs.
So many people opt for arrangements made out of beautiful artificial flowers, which are so good that nobody will know they're not real unless you tell them.
You don't have to worry about watering them, and if you at any point get tired of them, you can store them anywhere until you are ready to use them again.
It is a great alternative that will embellish your home without too much fuss.
Ditch the vase
Sure, a vase is a great, classic way to store your flowers, but we can all get a little bit more creative than that. Even a store-bought vase can be up-cycled into something more modern and stylish.
Try re-purposing old jars by painting them, wrapping them in twine or simply filling them with pebbles before placing the flowers in. Or you can set arrangements by using unusual props like birdcages, teapots, mirrors and woven baskets.
Making your arrangement unique is the best way to give them life, and make your living space feel more personalized than a generic bouquet in a glass vase.
You can also make it into a fun DIY project with your kids or friends, and make something that is as meaningful as it is beautiful.
Reconnecting with nature is so important in our modern age of technology, and bringing nature into your home is the first step to doing just that.
So the next time you walk past some flowers on the side of the road, or come across an open market, make sure you get some flowers for the kitchen table, the work desk and the bathroom window, because all rooms need some flowers in them.